We are passionate about what we do and we are only happy when we have helped our customers reach their goals. Our driving passion towards success through innovative solutions and ways of thinking combined with our years of experience are some of the reasons why you should collaborate with Inverto.
Reshaping The Modern Workplace
Inverto was founded to improve the overall quality and experience a business receives when dealing with a technology partner. We are genuinely passionate about all things technology, and are proud to have formulated our own unique approach to service and project delivery which allows us to excel at being a productive, collaborative and a trustworthy team.
⭐⭐⭐⭐⭐
With a short time frame and a massive transformational piece, they went beyond expectations and were happy to help out whenever we threw a curveball.
⭐⭐⭐⭐⭐
I have been using Inverto for the last few years. Initially for the migration of some of our systems from Google to Microsoft 365 and then after for various other works including looking after our M365 accounts. I would definitely recommend them to others. Their a good team - knowledgeable, responsive and customer focused.
⭐⭐⭐⭐⭐
Inverto is always providing our office with the best managed IT services around. We appreciate Inverto for always catering to our business needs. Highly recommend!!
⭐⭐⭐⭐⭐
Great team to deal with, friendly, responsive, and above all technically excellent
⭐⭐⭐⭐⭐
Our business needed to restructure our IT Infrastructure and we approached Inverto. They took time to understand our situation and explained very clear and simple what needed to be done.
The transition with them have been perfect and a huge thank you to their team for a successful completion of the project. Couldn't have asked for a better outcome. Will be using them for future projects.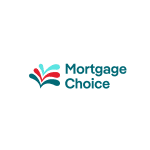 ⭐⭐⭐⭐⭐
We can highly recommend Inverto. Great to work with and very client-focused.
⭐⭐⭐⭐⭐
Extremely happy with our experience.  Very patient with us novices, and explained everything so well.
Very grateful!